From Bad Squiddo, here are some nurses (or nursing sisters)!
My original plan was to paint them in blue uniforms, like Juliette Binoche in The English Patient:
But it turns out that nurses in the Med wore khaki drill:
Photos above are from a Canadian History website: https://cdnhistorybits.wordpress.com/2015/11/24/canadas-ww2-nursing-sisters/

To further complicate things, the Bad Squiddo nurses are in British Red Cross nurse uniforms, which differ a bit from the army nurse uniforms: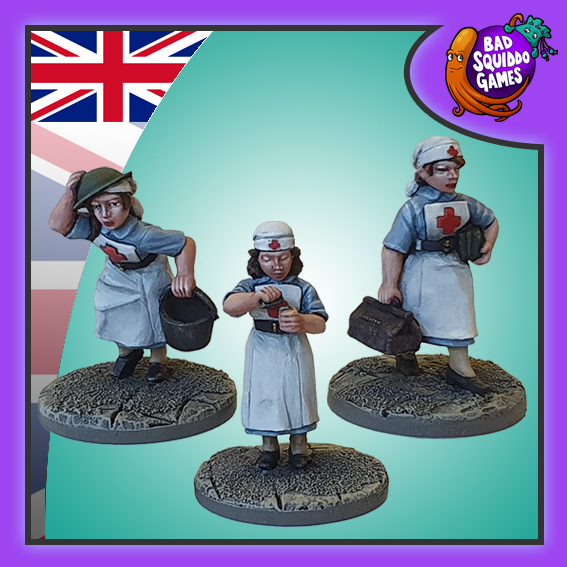 But I decided to overlook the differences, so my nurses aren't quite accurate, with mix of red crosses, white aprons and khaki drill. But I like the way they turned out.